Fewer people seem to use them these days, which is surprising given their simplicity, but the humble business card is still one of the most accessible and memorable ways for you to build your brand and expand your network. Good business card design matters – it communicates your brand, and the visual experience people have with your card is what makes it – and therefore you – memorable.
However, having a badly designed card is almost as bad as not having a card at all! Image and language choices, colors and fonts all contribute to the overall impression you make. Finding a professional web designer can be very useful as their advice comes from an informed place. They will get a sense of you and your business and have the skills to know what elements combined will communicate your message best. They can also recommend the type and texture of material you should print your cards on – paper is no longer the only option! Plus they know how to do cool stuff like add a QR Code to give your card a digital dimension too.
There are design decisions they will know about, that you may not have considered. If you are a funeral director for example, you probably want to avoid Comic Sans, or a Chalkduster style font. Using a plain grey card if you are a professional clown is probably the wrong approach too. Sometimes designing your business card helps you decide on your title (an important thing that surprisingly many people do not have). An artisanal bread maker would communicate what he does much better if he called himself 'Bread Craftsman' rather than simply 'Bread Baker'. Just as an artist might need to make distinctions about their work by calling themselves a 'Visual Artist' rather than 'Painter'.
With so much of our interactions being done online now, it is getting harder to keep track of actual meaningful connections we make with people. Online networking is important, but it will always come a close second to the networking you do in person. Your facial expressions, body language, and the way you communicate all inform someone's initial impression of you in a much more powerful way than an online profile can. Capturing something of yourself and your business in your business card design also means you will strengthen their experience of you AND send them home with your contact details.
Need a business card designing quickly by a pro?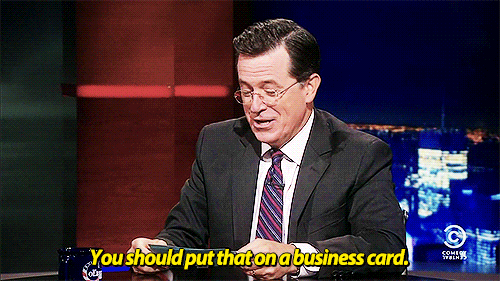 Similar Posts:
Tags: featured, freelance professionals, manage your business, personal branding